At Bohemia Cocina en Movimiento we honor the important custom of cooking and serving with passion.
We are a culinary expression with the aim of designing experiences, always with the personalized service that distinguishes us. Conceptually we are not a restaurant and breaking with the established leads us to live great moments.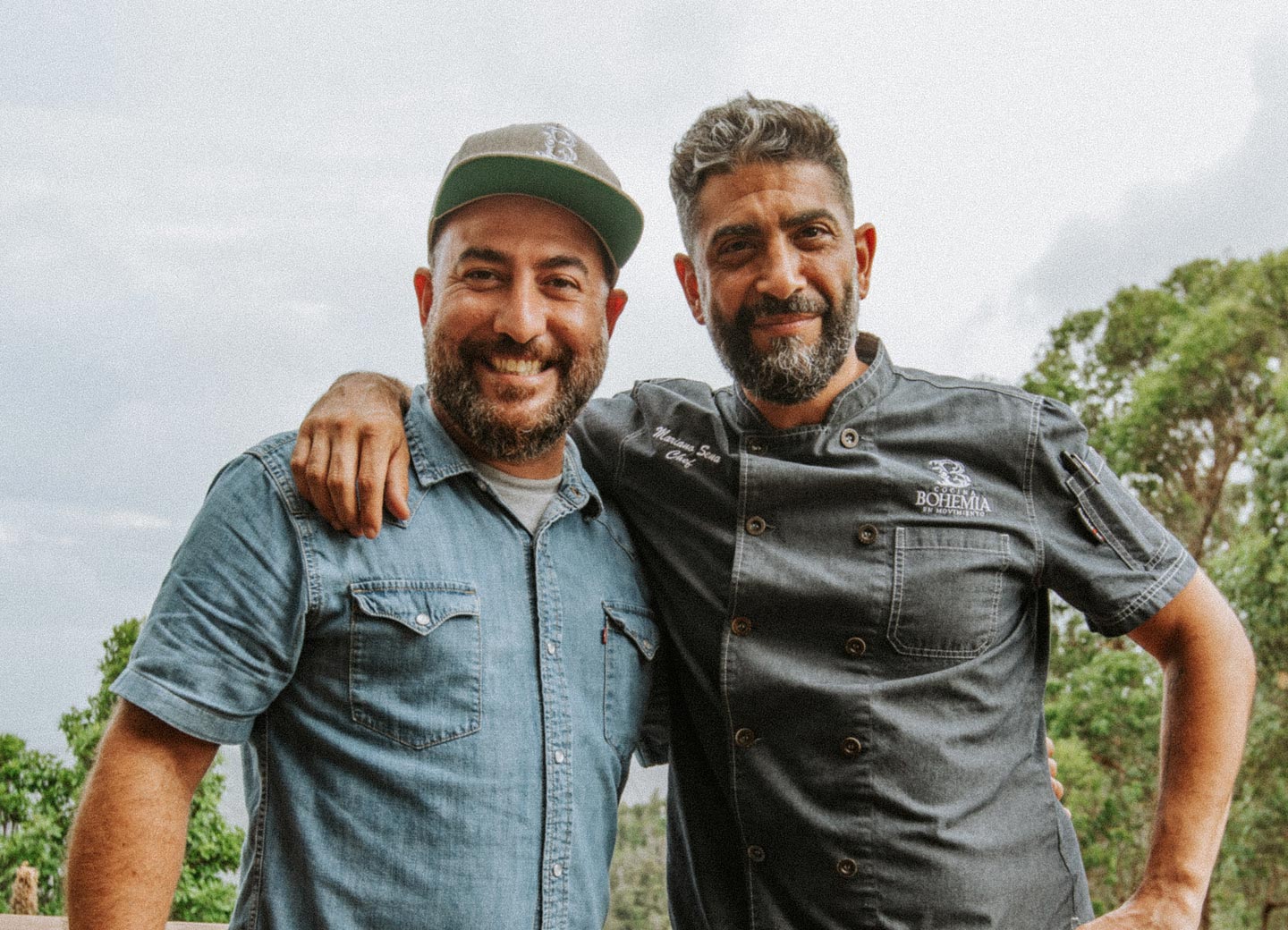 Bohemia Cocina en Movimiento emerged in 2018 touring Puerto Rico, through different farms/estates, until we established ourselves in the picturesque Hacienda SiempreViva, in Cayey. Its founders, Chef Mariano Sena and Federico Molla, decided to break the routine that entails a restaurant and designed this experience that consists of a reception and four courses. When they created this concept, they were convinced that it was necessary that there be breaks between courses, so that each guest can enjoy the beautiful landscape. While all this happens the Chef shares with the guests how he makes each dish and the different cooking techniques that are used.
If we have to define our cuisine, it is Argentinean with original influences, since breaking with the routine is one of the premises of Bohemia Cocina en Movimiento.
We stand out for our smoked and long cooked cuts of meat, specially selected for each occasion. Fresh pasta is also part of our identity, since our chef has a strong influence on Italian cuisine. In addition, we offer wine and craft beer pairings with our respective sommelier and "cicerón".
Do not miss this experience in front of the Cayey mountains, at Hacienda SiempreViva.
Disconnect from the routine and enjoy a harmonious environment with good food, excellent service and our tailored musical accompaniment.
Reserve your space today and experience moments that are repeated every week, but enjoyed for a lifetime!